What is Paletteful Packs?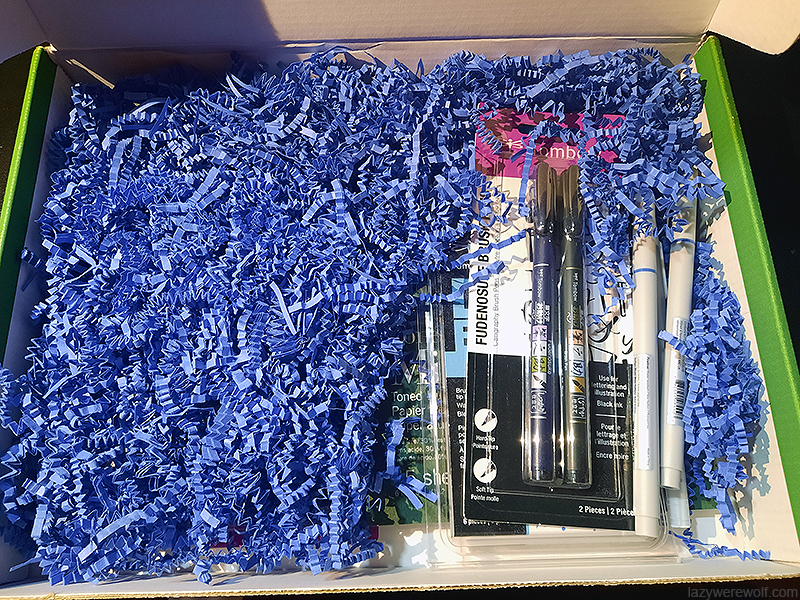 Paletteful Packs are subscription boxes of art supplies shipped to you every month and containing various kinds of art supplies, including markers, brushes, paints, paper, canvas etc. Basically everything you'd need to create an artwork. They are also surprise boxes so you don't know what you'll get until it's shipped (you receive an email with a link listing the contents with their brief descriptions – you can choose to click the link and spoil the surprise or not).
You have 3 options of the Packs to choose from:
Premier Paletteful Pack,
Paletteful Petite Pack,
Monthly Young Artist Paletteful Pack.
Of course the Premier one is the full pack, the Petite one has less content than the Premier one and the Young Artist one has content curated specifically for children.
Every Paletteful pack comes with several prompts for an artwork you can create with the supplies from the box if you need inspiration or a challenge. Unfortunately, the box doesn't come with a leaflet about the supplies where they could also list the prompts (some other art subscription boxes have those) – everything you need is listed on their website, which is a more ecological way of doing it, but the downside is – you lose the information for the previous pack with the new pack release. If you can't create your artwork before the new box is shipped make sure to copy everything you need from the website for future reference.
You can learn more about the Packs here.
My Paletteful Packs posts:
2022:
2021:
If you enjoy my Paletteful Packs posts and artworks please consider supporting me on Ko-fi, this stuff is expensive! 😩